Memories for a Lifetime
If you're looking for a truly unique setting for your barn wedding, it's hard to beat an island farm in the middle of the Columbia River, and a working creamery beneath your dance floor.  Rent the facility and you will have from 10:00 a.m. to 10:00 p.m. to create your dream wedding and take away memories for a lifetime when you go.  We provide tables and chairs for 150 guests, a fabulous audio system, professional stage lighting, an exceptional heating system, elevator access, parking, and the beauty of our barn's cathedral ceiling, along with great acoustics and a gorgeous wood floor that can't be matched for dancing.  You bring your plans, caterer, florist, decorations and everything you need to make The Venue your own.  Schedule a tour and we'll show you our fully operational dairy, all the features of The Venue, the outdoor possibilities, and you will fall in love all over again.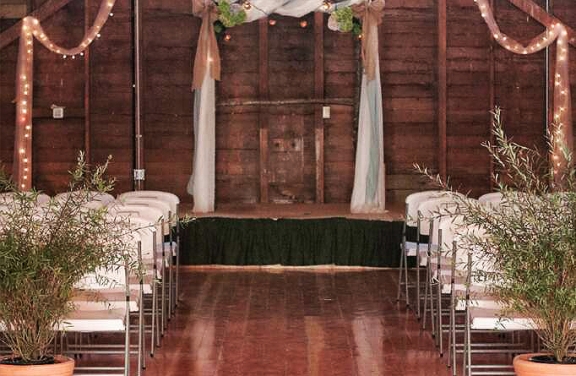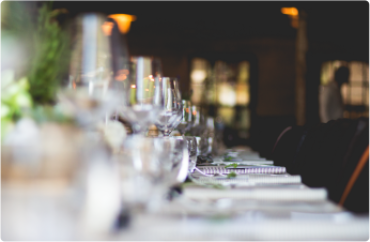 Local Catering
We can provide contact information for local caterers who are experienced in providing food for our rural area.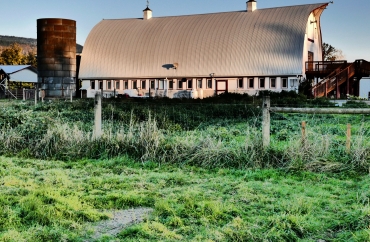 Venue Capacity & Options
The Venue has capacity for 250 people if you're planning a reception or a concert, or you can configure the space for banquet seating to accommodate 150 people. The pasture adjacent to the barn is also available for an event tent, outdoor event activities, or an outdoor ceremony surrounded by scenic views.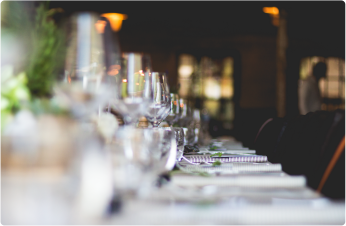 Audio System & Professional Lighting
Rental of The Venue includes a sound system and professional lighting. We can also recommend local musicians for your event.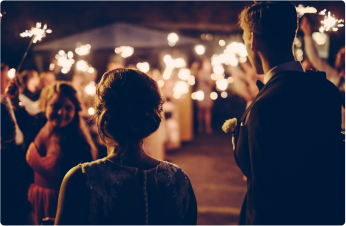 Need Something You Didn't See?
Do you have any special requests? We might be able to meet your needs. Give us a call and tell us what you have in mind.
The Venue
Our little dairy in the middle of the Columbia River is a place where folks love to come together and build community. Year round, The Venue offers facilities for just that. We treasure our experiences in this special place and we hope you will too.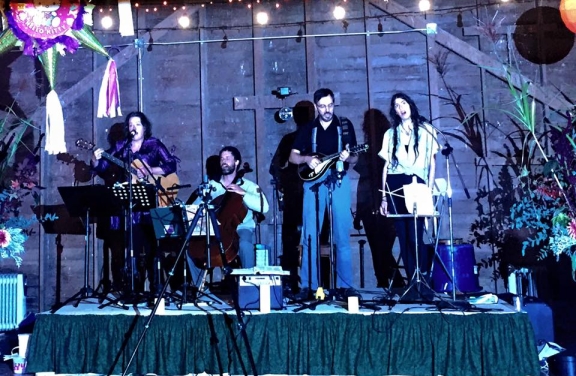 View Available Dates
What better place than a lovingly-restored dairy barn for your special day? Little Island Creamery is a working dairy barn, with lovely cows and playful goats producing milk for outstanding butter, cheeses and more.  You will experience all that warmth and more in The Venue above, as you celebrate with friends and family in this truly unique setting.
we would love to
Host Your Next Event
Little Island Creamery was created to bring people together in this special place on an island in the middle of the Columbia River, where great food is created and even greater times are had.